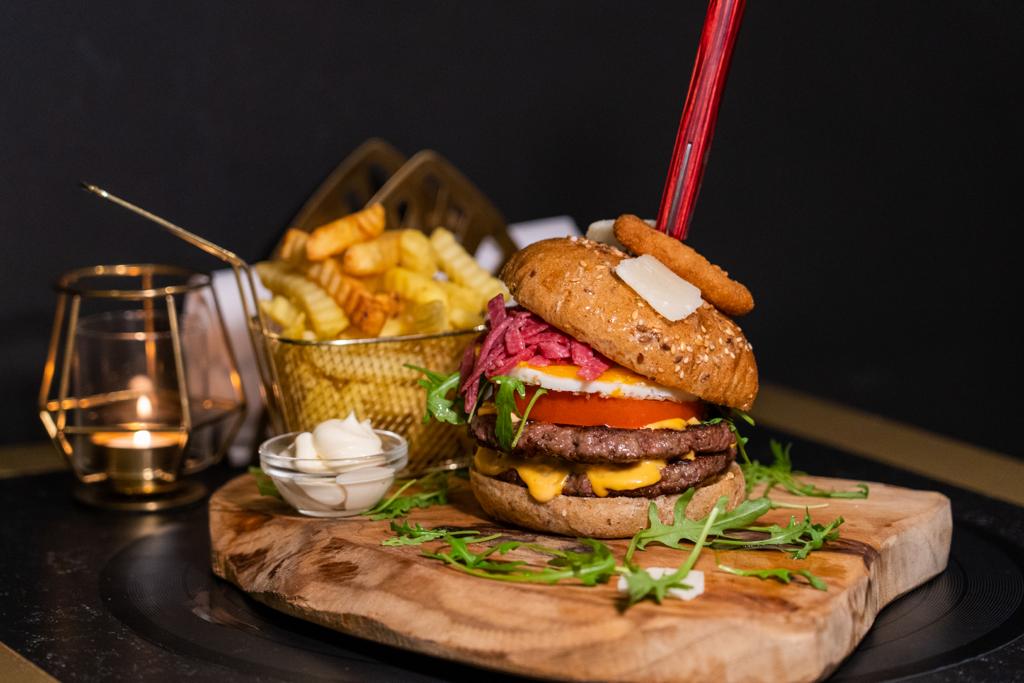 Amazing burger with fresh double beef, double cheese, double bacon, homemade sauce, pickles, onion confituur and truffle sauce. Great for burger enthousiasts.
A delicious burger with 100% daily fresh beef, cheddar cheese, fresh avocado and avocado sauce. Great for avocado lovers & bulkers.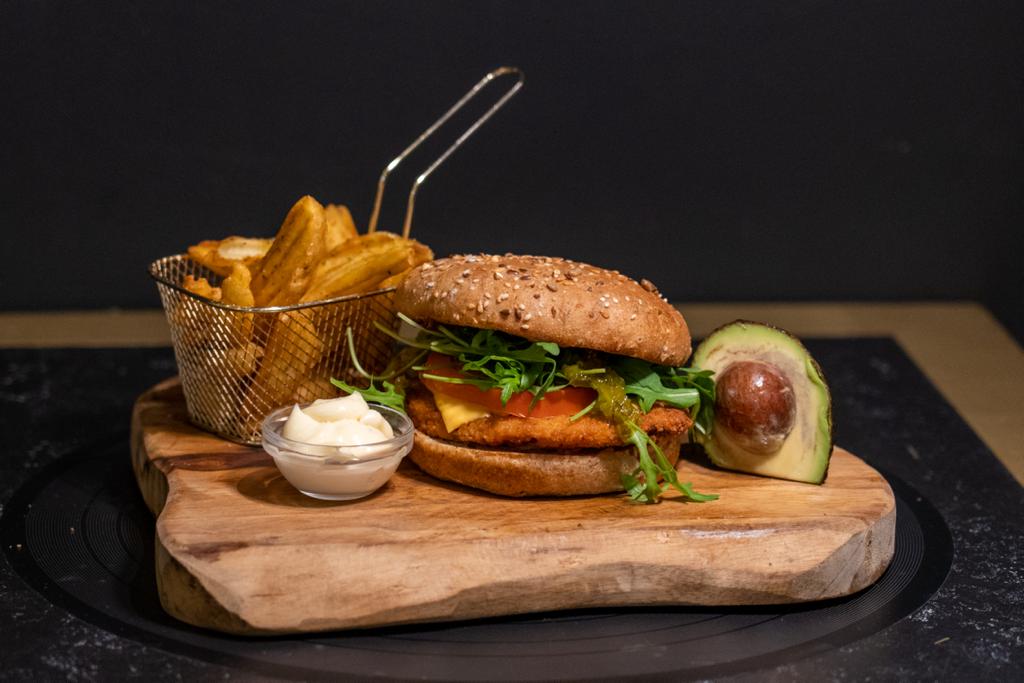 For our chicken lovers: double chicken, double cheddar cheese, turkish speck and homemade saus. Overall great burger, you can never go wrong with this one.
Dhaif & Ramin have been very good friends since childhood. Every time they got together with their other friends at Dhaif's place, he would make incredibly delicious burgers. One day Ramin said to Dhaif; "why don't we open a burger place?". Dhaif has been coming up with delicious recipes ever since, while Ramin takes care of the accounting & management of things.
Top maaltijden en top service! Wij zijn fan. 👌
chris Verhulst
2023-07-05
Als je eens een lekkere burger wenst te eten, daar moet je dan zijn. Vers lekker en groot genoeg. Super vriendelijke bediening.
Chris Verhulst
2023-07-04
Wens je eens een goeie burger te eten, die lekker zijn, die groot genoeg zijn om genoeg te hebben met 1, super vriendelijke bediening. Dan ben je bij Yummy Burger aan het juiste adres. Super lekker, super vriendelijke mensen daar.
Gianni Vandepoele
2023-05-22
Heerlijke burgers en vriendelijk personeel
Jonathan Ben Salah
2023-05-18
Les burgers sont très bon 👍
Super lekker! Heerlijke burgers en heel vriendelijke mensen. Het mag wel groter worden want er kunnen niet veel mensen zitten en ze verdienen meer volk!
Relaxing Music
2023-05-05
Beleefde en charmante bediening 10/10. Elke burger is authentiek en origineel gecreëerd, zeker een aanrader! Dit is 1 van de beste burger zaken die ik al heb uitgeprobeerd. Voor herhaling vatbaar!
Order directly with Yummy Burger to get delicious discounts & cheaper pricing.
Monday
Tuesday
Wednesday
Thursday
Friday
Saturday
Sunday
17.00 to 22.00
Closed
17.00 to 22.00
17.00 to 22.00
17.00 to 23.00
17.00 to 23.00
17.00 to 22.00